Lego has long been a company bent on innovation, stretching the limitations of design and turning out thousands of model sets since they first started designing interlocking bricks in 1949. Throughout Lego's long history around 560 billion Lego parts have been produced (as of 2013) and sets in numerous themes.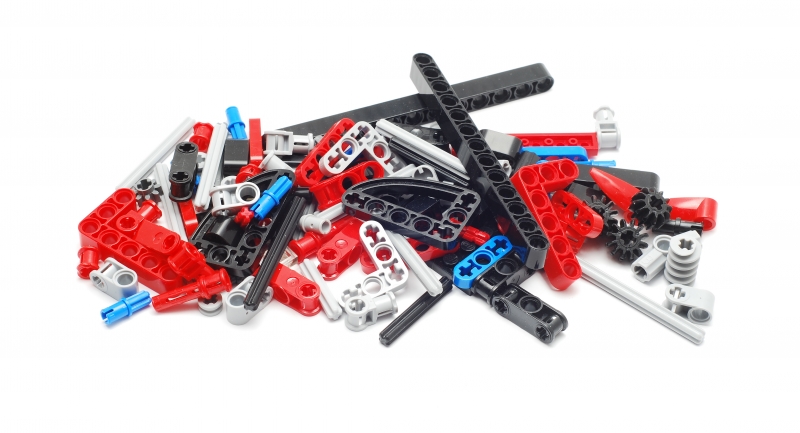 All Lego's sets are incredible, but there are some that are more notable than others. Here are some highlights.
Taj Mahal. The Taj Mahal holds the record as the largest set ever produced in terms of number of pieces. The total number of elements in this set number over 5900, breaks into three different pieces for easy travel (you'll want to show this off!) and measures over 20″ (51 cm) wide and over 16″ (41 cm) tall when completed. Each detail of the famous Taj Malhal is lovingly recreated, making this one set that is beyond doubt one of History's Best.The Ultimate Collectors Edition Millennium Falcon makes the list out of all the Lego Star Wars sets that Lego has produced for several reasons. At the time of it's release it was the largest set ( over 5100 individual pieces ) as well as being the most expensive ( retailing at 500$ USD ). Additionally there is no there star ship from the Star Wars universe that is as iconic as the Millennium Falcon.
The Monorail Transport System was released in 1987 under the Futron product line and was one of the first to feature a fully functioning train on track. Battery operated, the train was bi directional and controlled by two switching stations that would either pass the train through, change it's direction or stop it. Five mini-figures were included, three yellow and two blue. As the only space based train system of this type ever produced by Lego in the iconic Futron line, this set makes the list as one of the best.
We would be remiss if we didn't include the the Imperial Flagship, the three masted, square rigged behemoth from Lego's Pirate's line. The massive ship measures a staggering 29.5" (75 cm) long and 23.6" (60 cm) tall and is manned by a crew of 9 mini figures. This is the last and greatest ship produced under the Pirates name, hitting Lego brand stores and available on line in 2010. As a spectacular show piece, this set makes the list as one of the world's best.